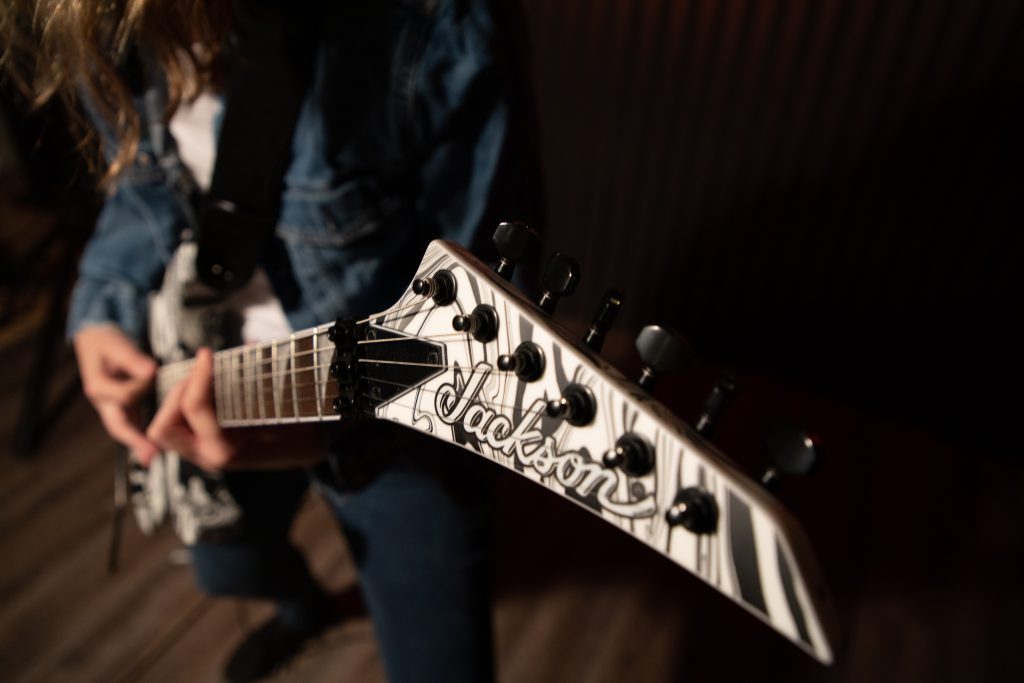 Throwing it back for those who love all-things from the '80s, Jackson has seven wild and gnarly finishes across the Pro Series and X Series models that will have you feeling nostalgic — from screaming neon colors to crackle and sick swirl paint jobs.
The Pro Series Soloist SL3M puts a technicolor spin on one of Jackson's revered body shapes. The basswood body, back of the neck and pointed headstock are all adorned in a vibrant rainbow crackle finish.
A Seymour Duncan® Distortion TB-6 bridge pickup rips with a powerful low end for balanced rock or metal, while the Seymour Duncan Custom Flat Strat® SSL-6 RWRP Single-Coil middle and Seymour Duncan Custom Flat Strat SSL-6 Single-Coil neck pickups sink their teeth into solos with a glassy, powerful bite.
We can't promise you a pot of gold, but great things are sure in store for your high-performance playing with this innovative axe.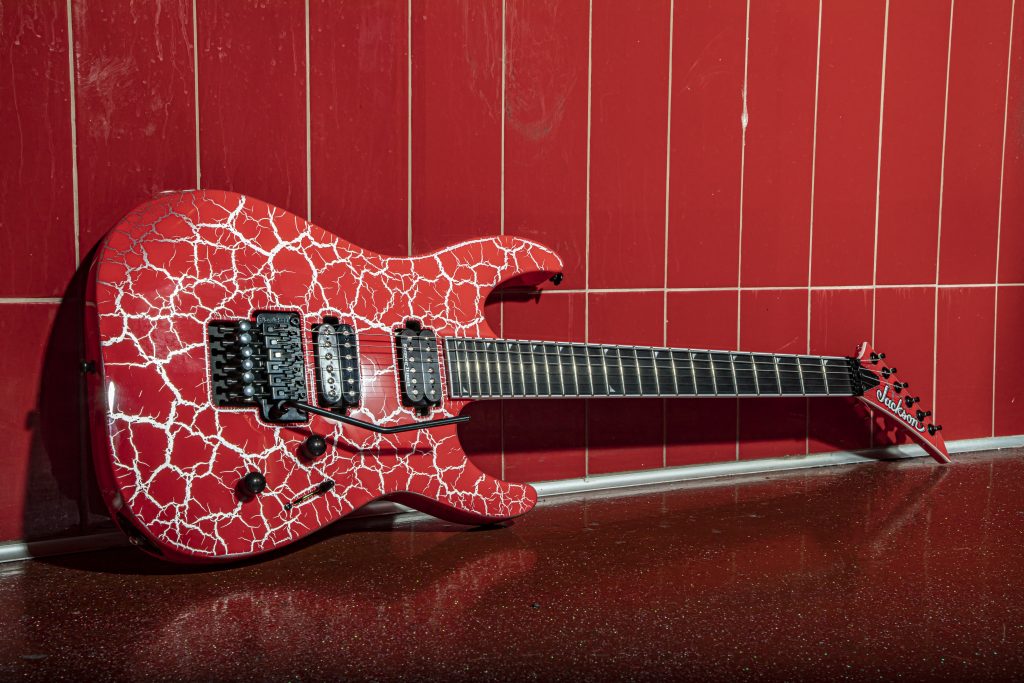 The Pro Series Soloist SL2 joins the ranks of Jackson's killer crackle offerings with a new molten Red Mercury finish on the body, headstock and back of the neck.
A powerful TB-6 trembucker bridge pup gives this axe its fiery voice and handles aggressive styles of playing with ease, whether you're fronting a hardcore punk outfit or tearing up rhythm runs in a thrash band. The Distortion SH-6 neck pup yields a ton of crunch while maintaining supreme clarity.
Strap this sucker on and sizzle!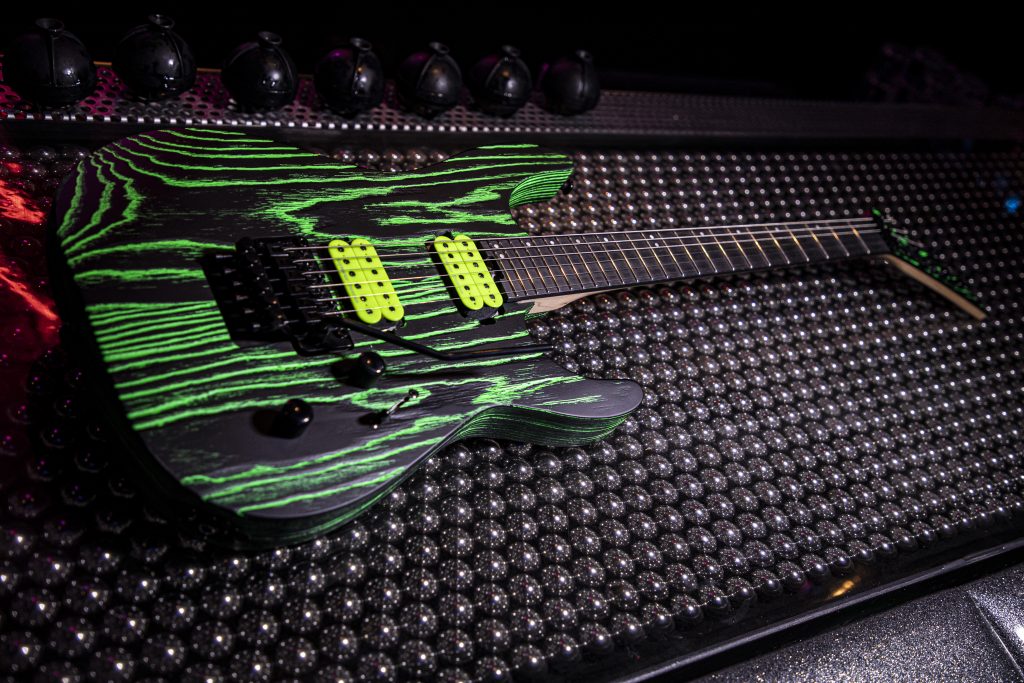 You'll think you've been zapped into a round of Galaxian with the neon Green Glow sandblasted ash finish on this Pro Series Dinky DK2 Ash. This modern metal marvel is outfitted with a direct mount Seymour Duncan® JB™ TB-4 bridge pickup and '59™ SH-1N neck pickup that are topped with neon green pickup bobbins and sear with radiant harmonics and sweet sustain.
Go ahead, get your glow on.
X Series Soloist SL3X DX Crackle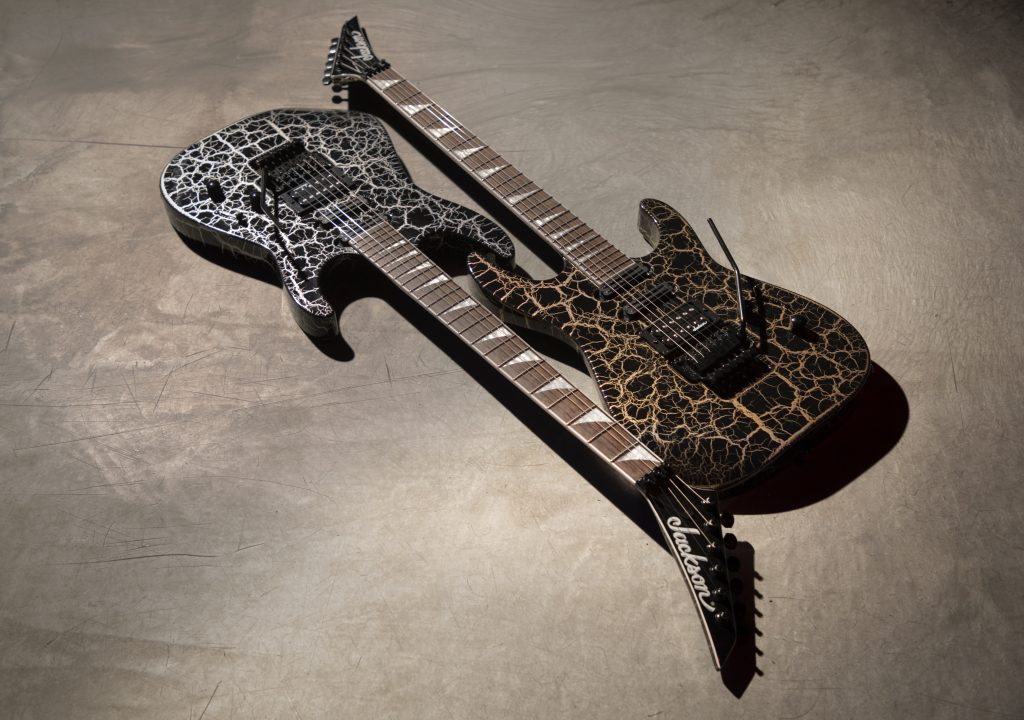 Two new pure molten metal finishes join the X Series lineup with the SL3X DX Crackle in shimmering Gold Crackle or Silver Crackle.
These new axes are routed with an HSS pickup configuration consisting of a Jackson high-output humbucker in the bridge and Jackson single-coil middle and neck pickups.
Let the face-melting begin!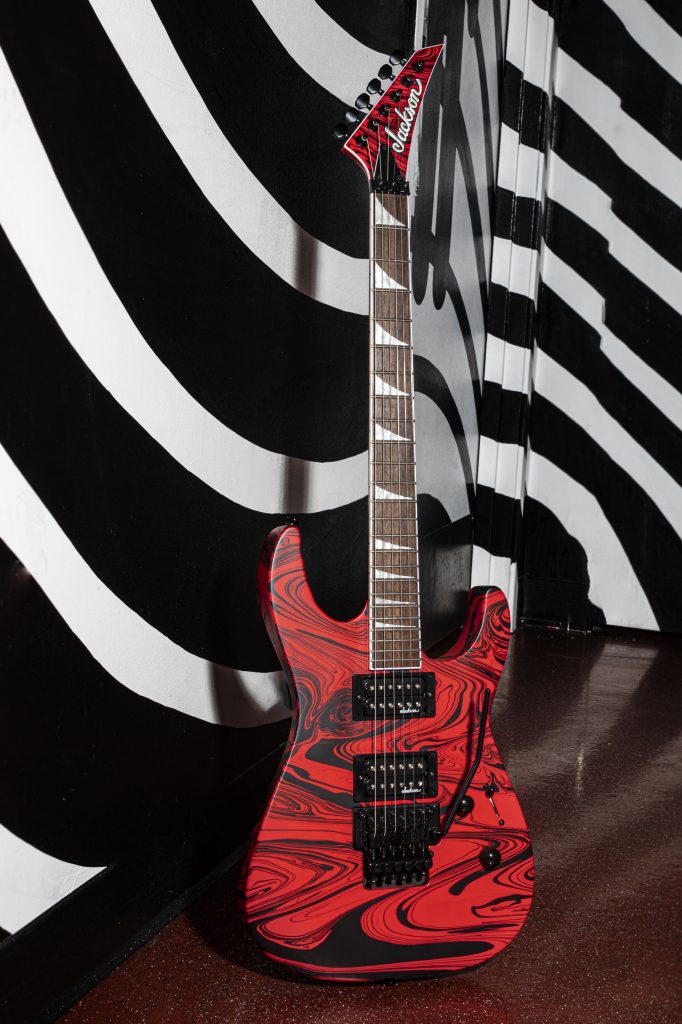 Throttling Jackson style and sound but with a trippy twist. The all-new X Series Soloist SLX DX Swirl sports a writhed finish in either a Satin Red Swirl or Satin White Swirl over its body, back of the neck and headstock.
This axe is outfitted with dual Jackson high-output humbucking bridge and neck pickups for insanely versatile full-bodied voice for scotching leads and crunchy, aggressive rhythms runs. 
This spacey riff machine offers boundless tonal potential.