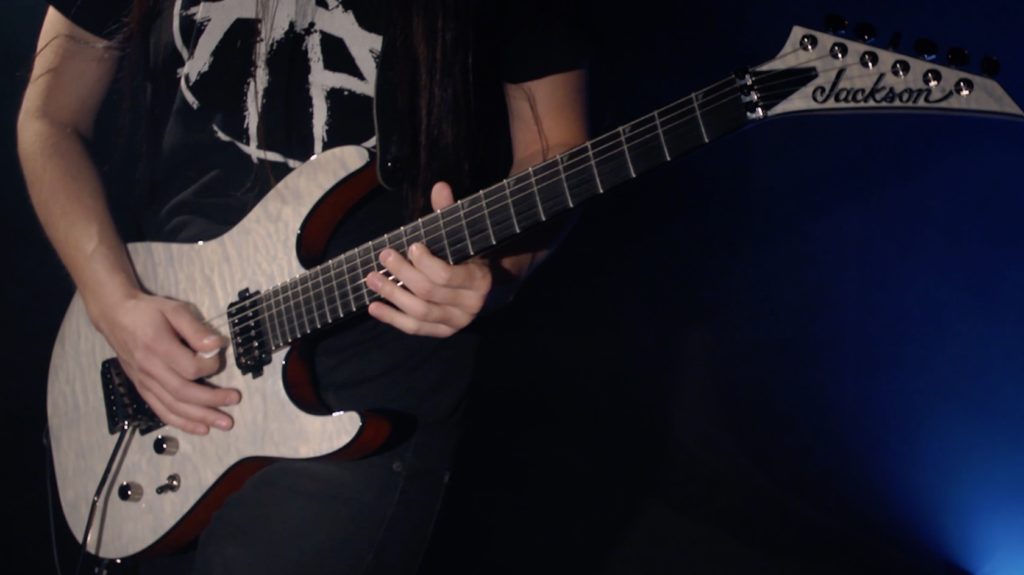 The Absence and Sanctuary axe ace Joey Concepcion shreds his way through the collection of Jackson Pro SL2 models in a rapid fire video that shows off the insane new finishes of these models as well as their key features and versatile tone.
These metal monolith models all offer a resilient mahogany body for well-balanced low, mid and high-end frequencies. The lineup features a few different tops. The SL2Q MAH's are capped with a rippling quilt maple top and don brazen finishes including Desert Sunset Sky, Caribbean Blue Fade and Winterstorm. There's also a hardtail quilt top option with a fiery Desert Sunset Sky finish. The SL2P MAH's feature a poplar burl top and comes in either a brand-new Carmel Burl finish with a Floyd Rose, or in a Desert Sand finish with a hardtail. Lastly, the ash top of the SL2A is is dressed in Charcoal Gray that displays the intricate wood grain.
No matter what flavor of rock or metal you play, the direct mount Seymour Duncan® SH-6N Distortion neck and direct mount Seymour Duncan TB-6 Distortion bridge pickups radiate harmonically balanced tone for tight rhythm runs or incinerating leads.
Watch Concepcion in action on the SL2 models in the full video below.