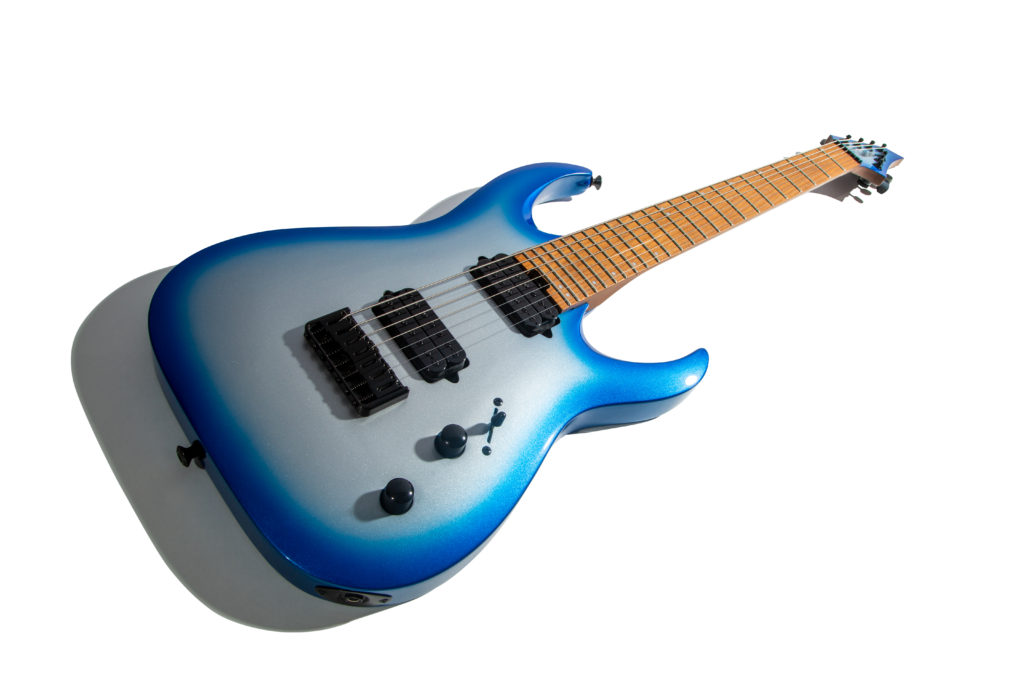 Total Guitar magazine put four 7-string guitars head-to-head in its July issue, and the Jackson Pro Series Signature Misha Mansoor Juggernaut HT7 was crowned the "Best Value" for the money with reviewer Jonathan Horsley praising the axe's updated features.
"[The 20" radius fingerboard] update to Mansoor's Pro Series brings it in line with his USA models and it's going to be a winner for shredders who enjoy a wider, flatter fingerboard to navigate," wrote Horsley.
The flatter 20" radius fingerboard features rolled edges and jumbo frets, making it the perfect platform for comfortable highly-technical playing.
"This is a guitar that's built for you to play the impossible," added Horsley.
The heel-mount truss rod adjustment wheel was another standout feature on the Pro Series HT7, with Horsley noting how it would come in handy to adjust the neck to offset the tension added by the seventh string.
Pick up a copy of Total Guitar magazine for the full review.