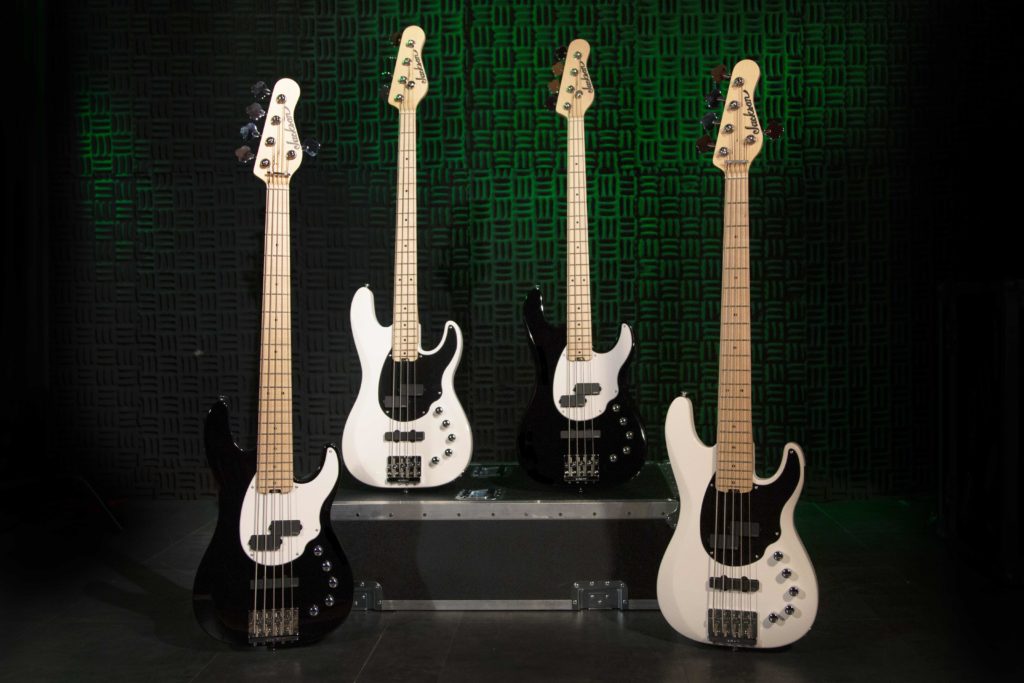 In the exclusive new video below, Megadeth's David Ellefson gives an in-depth overview of his all-new X Series Signature David Ellefson Concert Bass CBXM IV and V models, running down its features from headstock to bridge and sharing his design inspiration.
"When we started designing these, my first thought was 'let's do something more traditional,'" says Ellefson in the clip below. "The Jackson basses have such great playability, tone and features. I wanted something that would appeal to the general masses."
Offered in a 4 (34" scale) or 5 string (35" scale), these models feature a new wider paddle headstock that improves string intonation across the instrument. Now sporting pickguards, the poplar body of the CBXM is dressed in either Gloss Black with white pickguard or Snow White with black pickguard and chrome hardware.
"Right away when you look at the [CBXM basses] you go, 'That's a Jackson?' They have a very new look, especially the headstock," he explains.
More than just merely a style departure, the wider headstock also improves string reverberation throughout the instrument.
"A larger headstock resonates well and transfers energy down the neck into the body," says Ellefson.
The new basses features active EMG pickups in a PJ configuration that provide a flexible range of tonal possibilities. The unorthodox layout of the P-pickup creates a tone Ellefson found suits heavier styles of music better.
"[The EMG pickups] are really going back to my original Jackson basses I had made for me in the 1980s," he says. "It's a PJ-setup, but we flipped the P.
"The P-pickup in its traditional setting creates a certain mid-range that I find not so favorable for the type of music I like to play, especially for heavier, hard-hitting music. To flip it to the back, you get rid of that mid-range honk."
As a musician who has toured the world many times over, one of his favorite features is definitely the heel-mount truss rod adjustment wheel.
"The truss rod adjustment wheel feature right here seems so small, but in the reality of a traveling musician, we need to know how to set an instrument, how to intonate it and make sure the neck stays playable for us," says Ellefson. "You can pretty much put any screw driver, hexagon key, almost anything that will fit in there to adjust your neck on the fly."
Watch the video below to see Ellefson break down all the stellar appointments, as well as give a few quick audio sound bites of both the four and five string models.