Jackson just made this summer even hotter with nine insane new releases across all series. Whether you're an axe fiend or are just embarking on your musical journey, these models offer something for everyone and are brimming with Jackson's no-nonsense attitude and finesse.
USA Signature Adrian Smith San Dimas® SDQM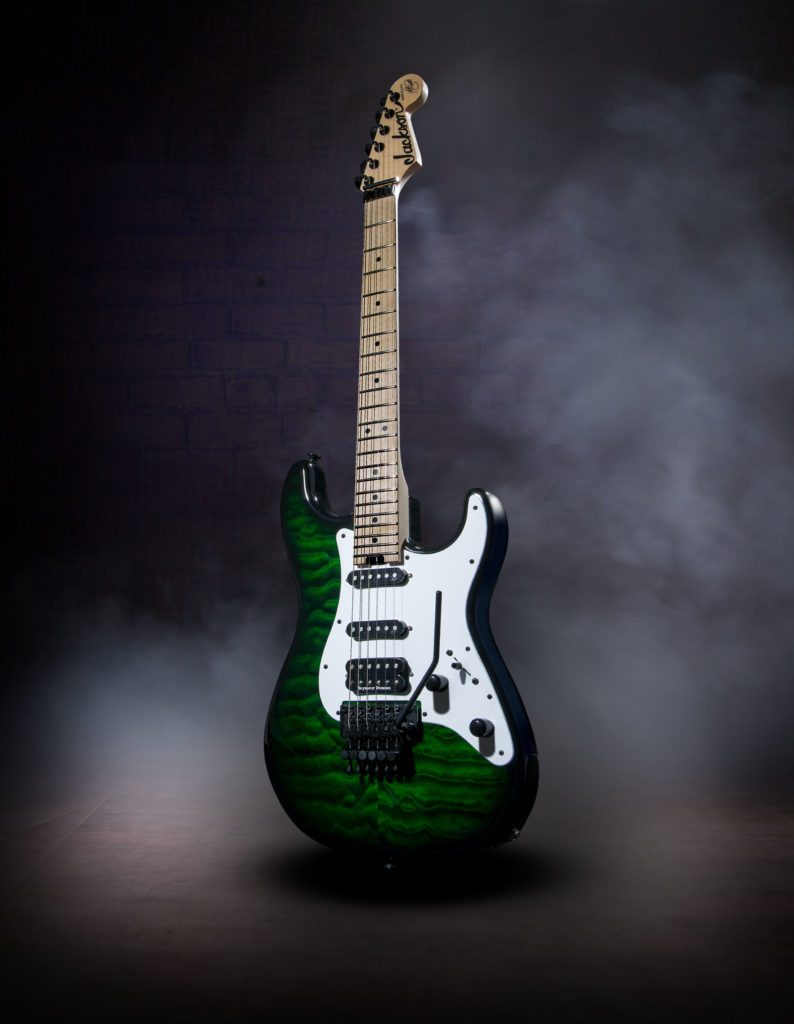 Longtime Iron Maiden guitarist Adrian Smith's Jackson signature lineup expands with the brand new Transparent Green Burst USA Signature Adrian Smith San Dimas SDQM.
Sporting impeccable style, the alder San Dimas® body of this monolith is topped with quilt maple and complete with a white pickguard and black hardware.
A Seymour Duncan® JB™ TB-4 humbucker in the bridge delivers plenty attack with articulate lows and highs, while Samarium Cobalt Noiseless Single-Coil Strat® middle and neck pickups radiate classic single-coil Strat snap.
This model also sports the Floyd Rose Original double-locking tremolo system.
X Series Signature Adrian Smith San Dimas® SDXM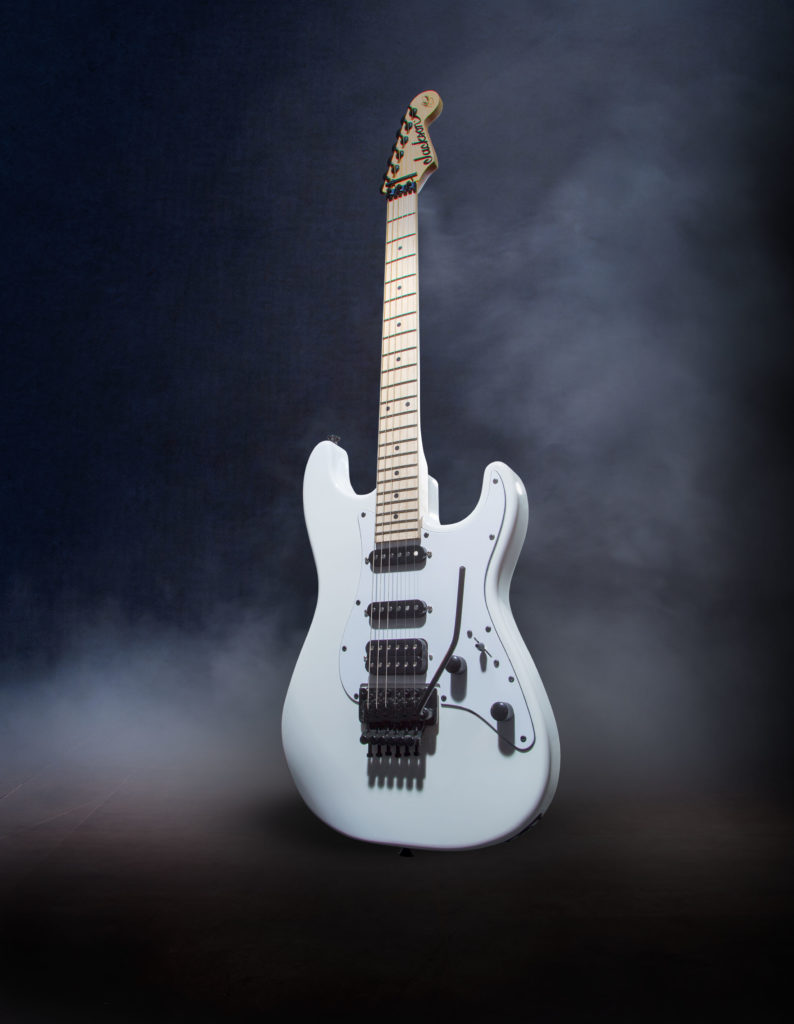 For those of you who find the USA version a bit too steep for the wallet, the X Series Signature Adrian Smith San Dimas SDXM delivers the Iron Maiden axe man's electrifying tonal wallop at an affordable price.
While the Snow White finish has been available previously, it now comes with a white pickguard option instead of black, and is accented with black hardware.
Other features include a basswood San Dimas® body, bolt-on maple neck and 12"-16" compound radius maple fingerboard with 22 jumbo frets and black dot inlays.
A Jackson high-output bridge humbucker throttles with rich tone and endless sustain even under high gain, while Jackson single-coil pickups in the middle and neck positions radiate unmistakable classic Stratocaster-inspired timbre. A Floyd Rose Special double-locking trem bridge system can withstand any guitar acrobatics you throw its way.
Pro Series Signature Misha Mansoor Juggernaut HT7P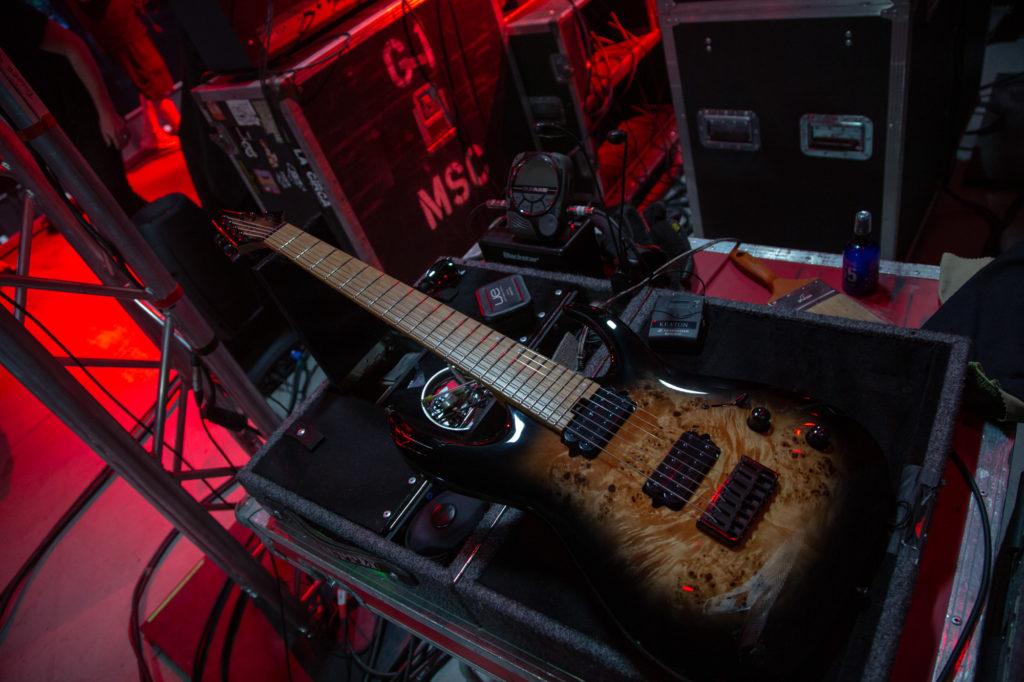 The Pro Series Signature Misha Mansoor Juggernaut HT7P joins the Periphery speed demon's revered lineup of battle axes.
The basswood body is capped with a poplar burl top dressed in a sophisticated Black Burst Burl finish. A bolt-on caramelized maple neck with graphite reinforcement holds up under the most brutal riffing, while the 20" radius fingerboard provides the flattest surface for highly technical playing. Luminous side dots are also a favorite Mansoor feature and a must-have here.
Uncovered direct mount Jackson MM1 pickups in the bridge and neck kick your tone into high gear with well-rounded intonation designed for heavier picking styles.
The Jackson HT7 string-through-body hardtail bridge enhances string intonation for improved sustain and gives your picking hand a comfortable surface for palm muted styles.
X Series Signature David Ellefson Concert™ Bass CBXM IV and CBXM V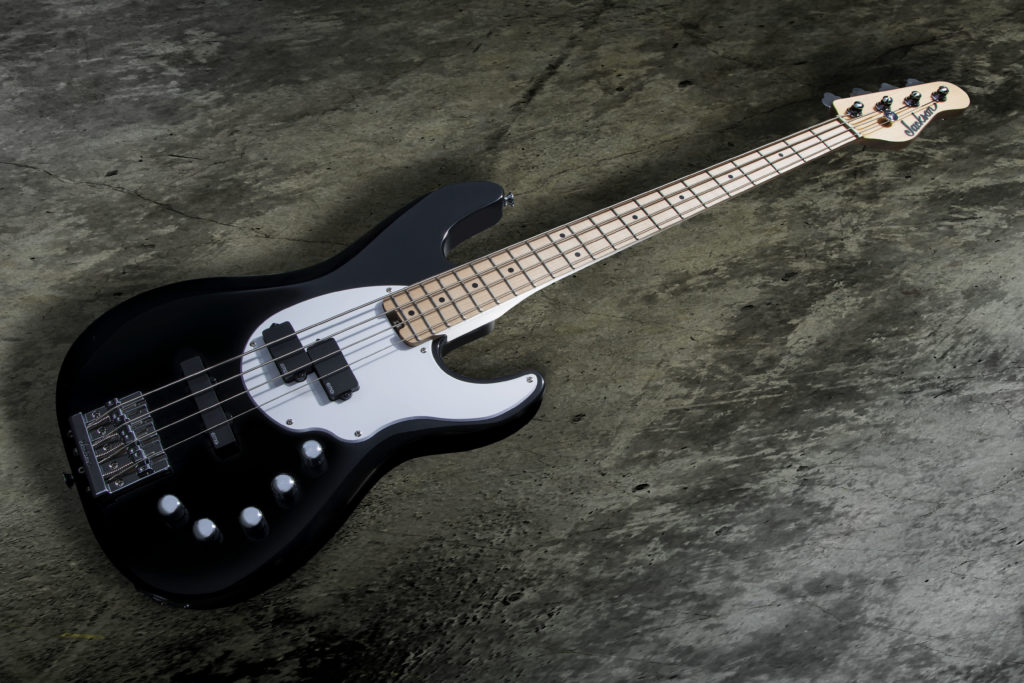 The X Series Signature David Ellefson Concert™ Bass CBXM IV and CBXM V models refresh the low-end legend's signature bass lineup.
Offered in a 4 or 5 string, these models feature a new wider paddle headstock that improves string intonation across the instrument. Now sporting pickguards, the poplar body of the CBXM is dressed in either Gloss Black with white pickguard or Snow White with black pickguard and chrome hardware.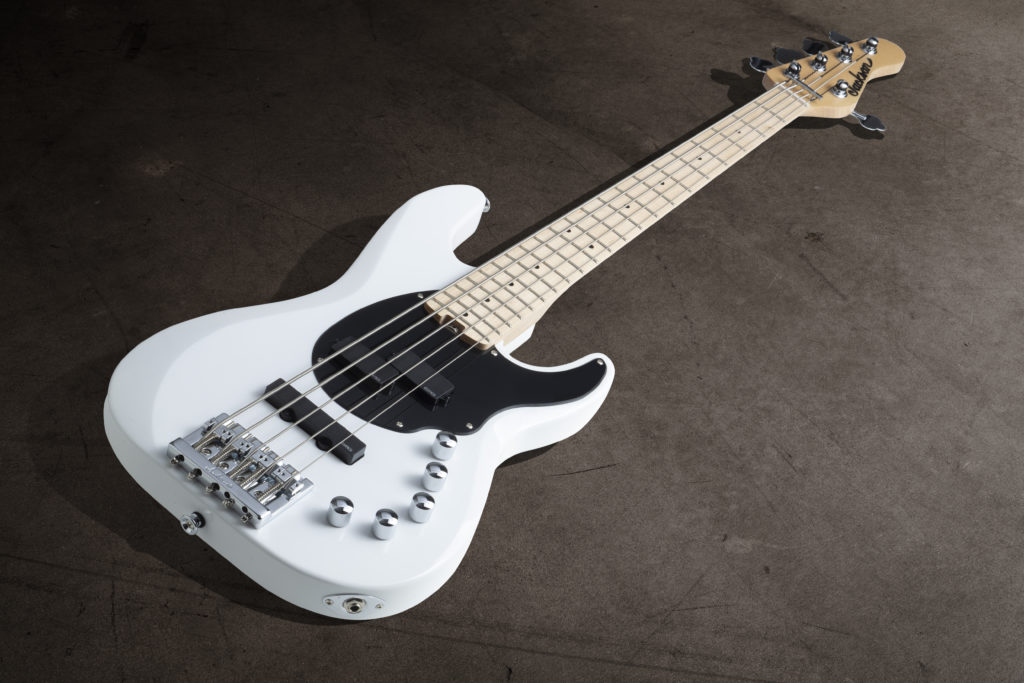 Active EMG® J bridge and EMG P neck pickups provide a thunderous voice of punchy mid-range and elevated output. Craft tone to your taste with an active 3-band EQ, volume and blend knobs.
Designed for high-speed, technically intensive and intricate playing, the resonant mahogany body of the Pro Series Soloist SL2P MAH is topped with poplar burl and dressed in a stylish Carmel Burl finish. The through-body maple neck design improves sustain across the instrument, while the scarf joint and graphite reinforcement provide stability no matter how much abuse you put it through.
A pair of Seymour Duncan® Distortion humbuckers in the bridge and neck give the Pro Series Soloist SL2P MAH its bite. Balanced, high output tone tackles pristine cleans and seething distortion that can be adjusted to your taste with a three-way toggle switch.
The Pro Series Soloist SL2P MAH dons a Floyd Rose 1000 Series double-locking tremolo system for all your dive bomb needs.
X Series Soloist™ SL3X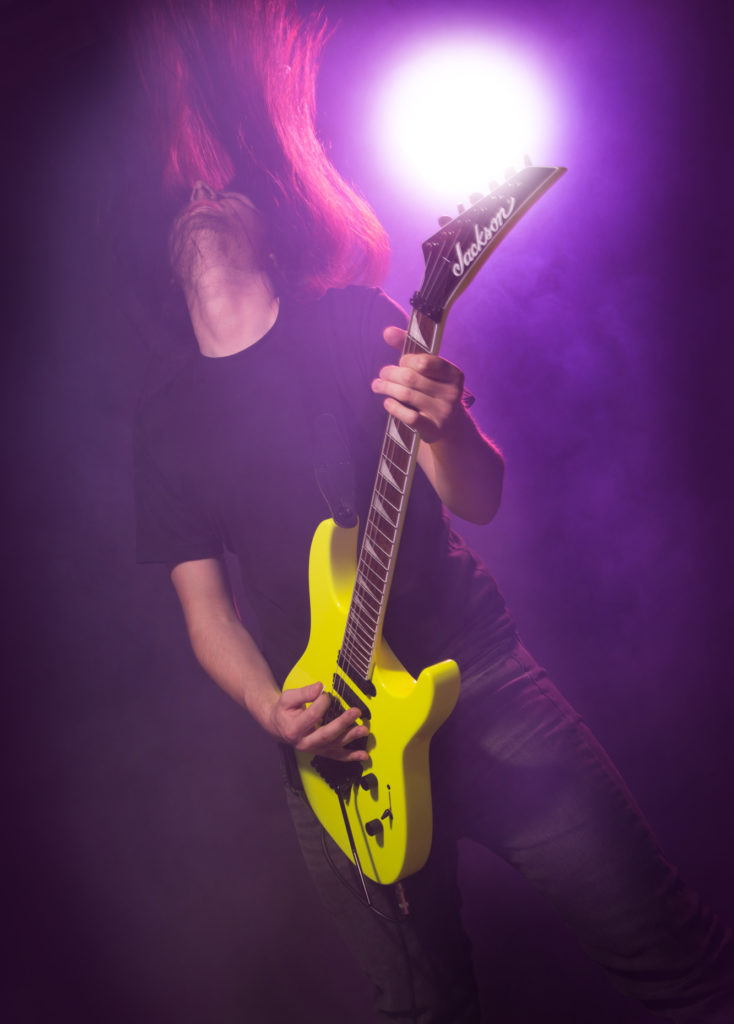 The flashy Neon Yellow X Series Soloist SL3X bears premium Jackson appointments and comes ready to annihilate stages with searing style and tone.
A triple threat of tonal clout with a Duncan Designed™ HB-103 humbucker in the bridge and Duncan Designed HR-101 Hot Rails™ middle and neck pickups for complementary harmonics and dynamic responsiveness. Explore your endless tonal options with a five-way blade switch, single volume and single tone controls.
The Floyd Rose Special double-locking tremolo system keeps you in tune through endless dive bombs or whinnies.
JS Series Spectra Bass JS3Q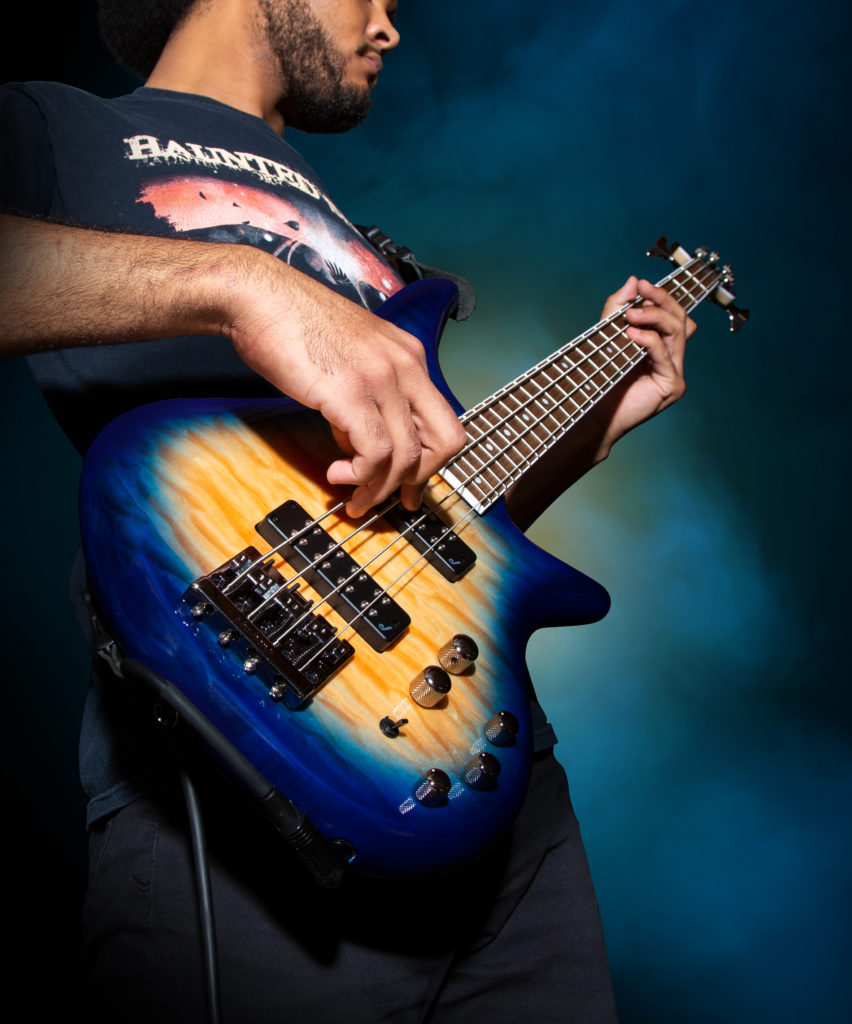 Jackson is excited to expand the innovative Spectra Bass line with the JS Series Spectra Bass JS3Q.
This low-end leviathan features an offset poplar body with a quilt maple top finished in a vibrant Amber Blue Burst. The larger upper horn evenly distributes weight across the instrument, so you can jam until your heart's content without destroying your shoulder. The bolt-on maple neck features graphite-reinforcement for reliable stability, while the 12"-16" compound radius laurel fingerboard with 24 frets makes an ideal surface for endless riffing.
Dual passive Jackson medium output humbucking pickups deliver a sound as unique as the JS Series Spectra Bass JS3Q. Whether it's thrash, funk or classic rock 'n' roll, these pickups pack plenty of robust, low-end tone. Customize timbre further to your taste with a two-way toggle switch for coil splitting, blend control and volume control that hides a push/pull selector to bypass or engage the 3-band EQ in active position.
Prefer a 5-string bass? We've got you covered.
Like its 4-string brethren, the JS Series Spectra Bass JS3QV is armed to the hilt with great Jackson features. Sure to make a splash, the offset poplar body is topped with rippling quilt maple wrapped in an otherworldly Alien Burst finish.
The longer 35" scale length of the JS Series Spectra Bass JS3QV best accommodates dropped tunings for greater sonic projection.