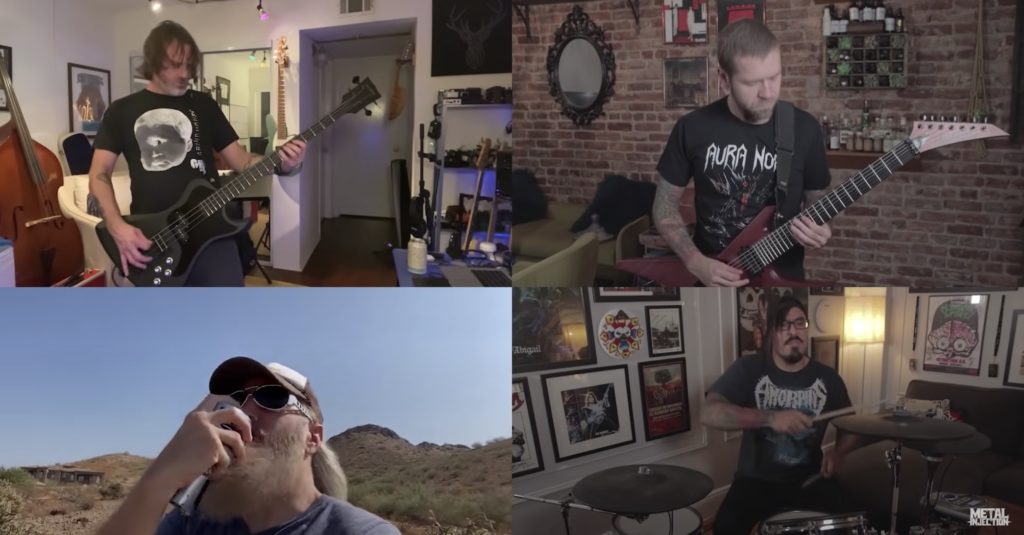 Revocation and Gargoyl frontman Dave Davidson handled guitar duties for a blistering supergroup cover of Megadeth's "Holy Wars… The Punishment Due" in a recent installment of Metal Injection's Slay At Home series.
Aided with the talents of Mastodon vocalist Troy Sanders, Zappa Plays Zappa bassist Pete Griffin and Nitesoil drummer Frank Godla, Davidson forged his way through this iconic number off Megadeth's monumental 1990 release Rust in Peace on his signature Jackson Pro Warrior™ WR7.
The Slay At Home series benefits MusiCares and Global Giving to help musicians and other artistic communities impacted by the current COVID-19 pandemic. Watch the guys perform "Holy Wars… The Punishment Due" below, and support the cause here.