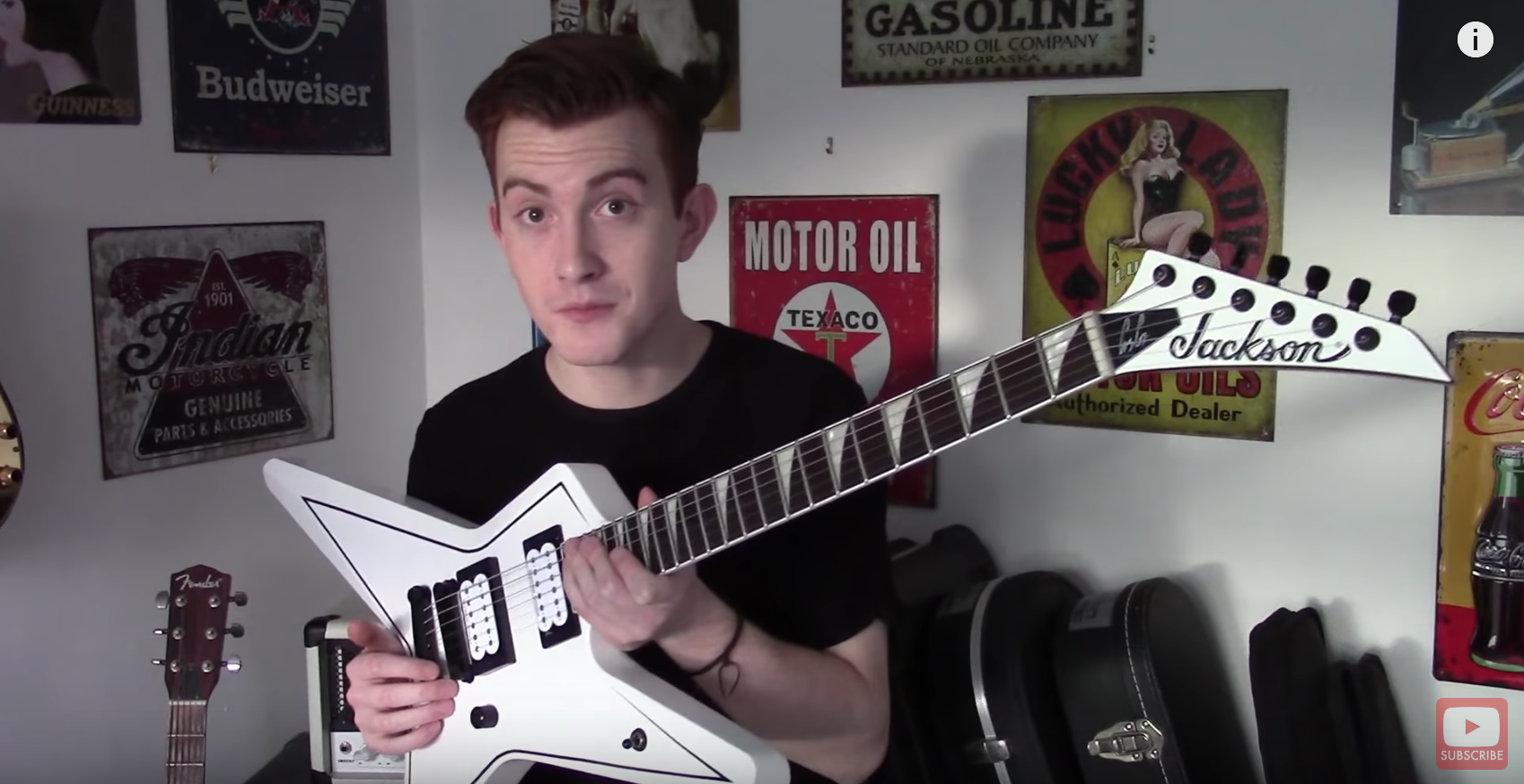 Fans of Greek metal god Gus G. Greek can get an excellent new look and listen of his X Series Signature Star model, courtesy of U.K.-based YouTuber Cameron Cooper who rules it an "epic guitar."
In a recent video packed with in-your-face riffs, Cooper tears through a couple of solos to showcase how the Seymour Duncan® Gus G. Signature Blackouts deliver a full-bodied punch.
"[These pickups] capture the passive sensitivity and clarity and combine it with the power, body, and harmonic richness of active pickups," says Cooper in the clip below. "It is a really diverse sounding guitar, despite having active pickups."
The lighter mahogany body, iconic shape and sharp Black Pinstripes outlining the bevels on the Satin White metal machine also stood out to Cooper.
"[The body] is really light, really comfortable," notes Cooper. "Something I think should be appreciated on this guitar are the bevels to accentuate the pinstripes. It is different, it is a lot classier. It's brilliant."
Watch Cooper in the full video below.