Known for tackling issues like social Darwinism, misogyny, rape culture and varying forms of oppression on 2016's debut Animus, Venom Prison has earned street cred as an assertive force to be reckoned with.
And as they pummel their way through the death metal scene, guitarists Ash Gray and Ben Thomas along with bassist Mike Jefferies have all found Jackson to be the perfect partner in crime.
Thomas achieves his roaring, bite-your-head-off sound with his Pro Series Randy Rhoads RR.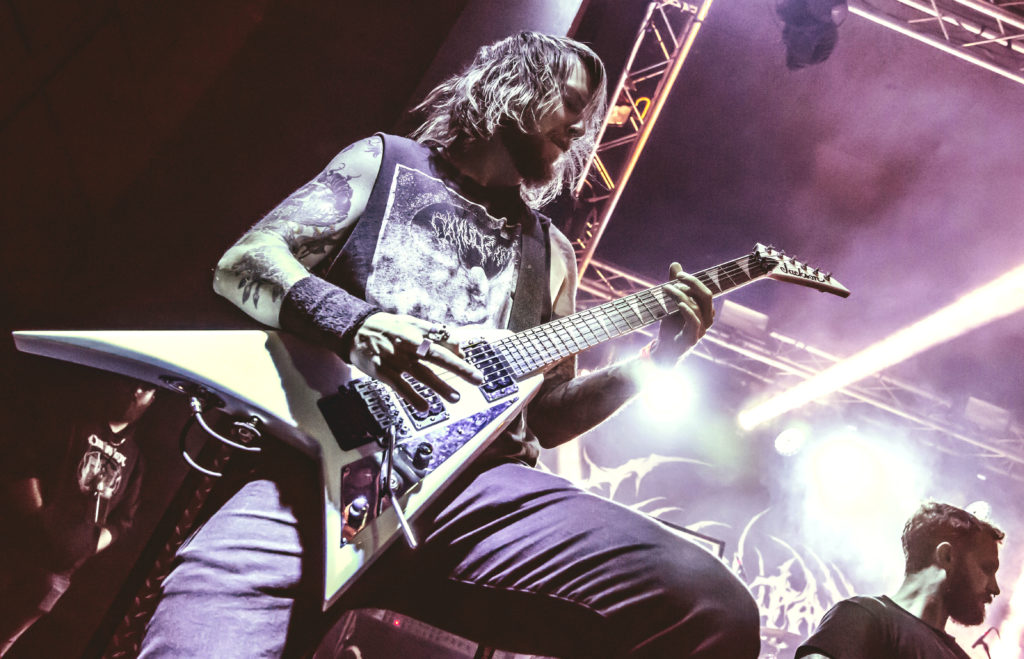 "It was a pleasure to take on tour," he said. "It's got one of the nicest necks I've used and handles our low tuning superbly. It sounds heavy as fuck and has the coolest shape of all the V's!"
For Gray, his Pro Series Signature Phil Demmel Demmelition King V helps him truly command the stage.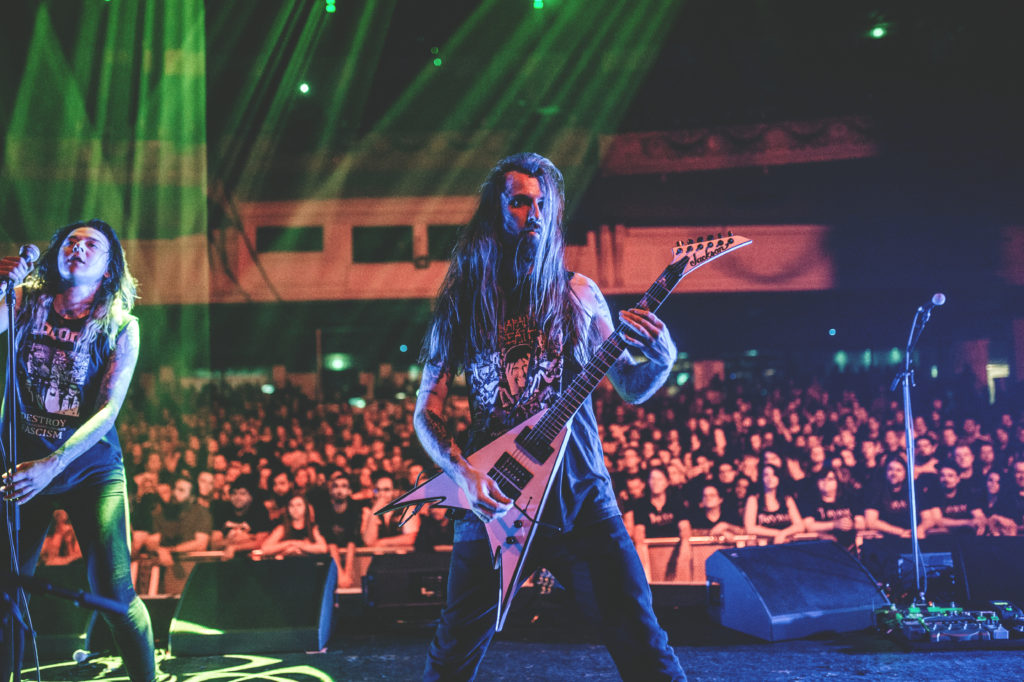 "This is the most confident I've felt in my playing and comfort in a long time," said Gray. "I have toured with this guitar heavily this year and the stability from every aspect of this guitar is astounding. I can't wait to use this for recording and back on the road."
Jefferies also noted the thrilling playability of his USA Signature David Ellefson Concert Bass CB V.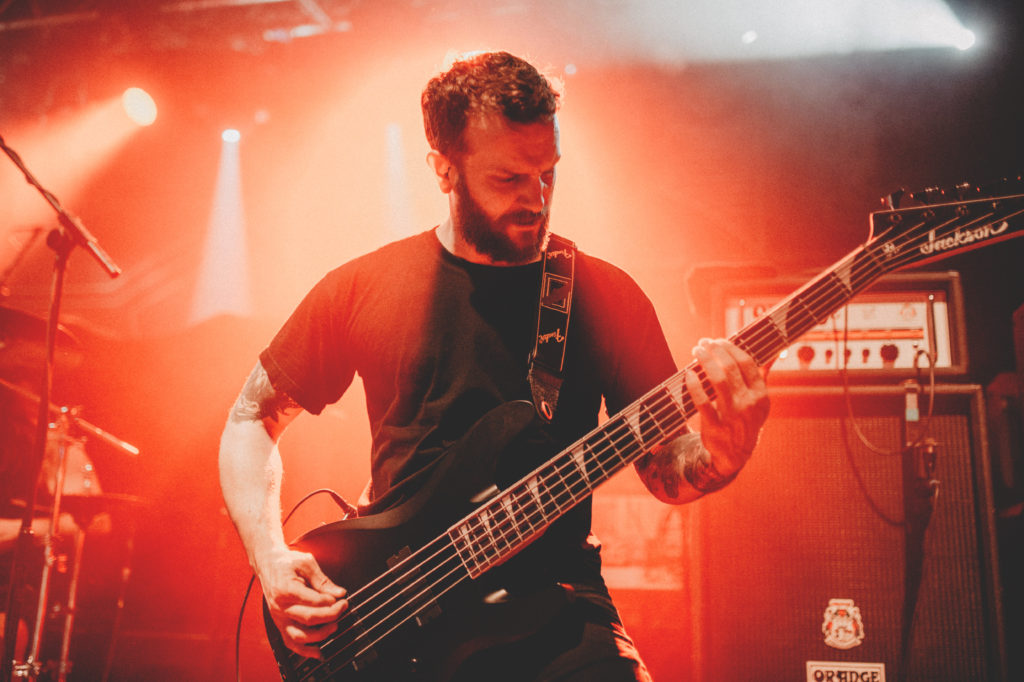 "This is the easiest bass to play I've ever owned," he said. "It is just perfect for fast, heavy music. Even with the fifth string, the neck is slim and easy to play all the way to the 21st fret. And the tone is just monstrous."
Before heading back out on the road later this month, Venom Prison will take that monstrous tone straight to the studio this month to record their second full-length album via Prosthetic Records.
Check here for more information on Venom Prison.