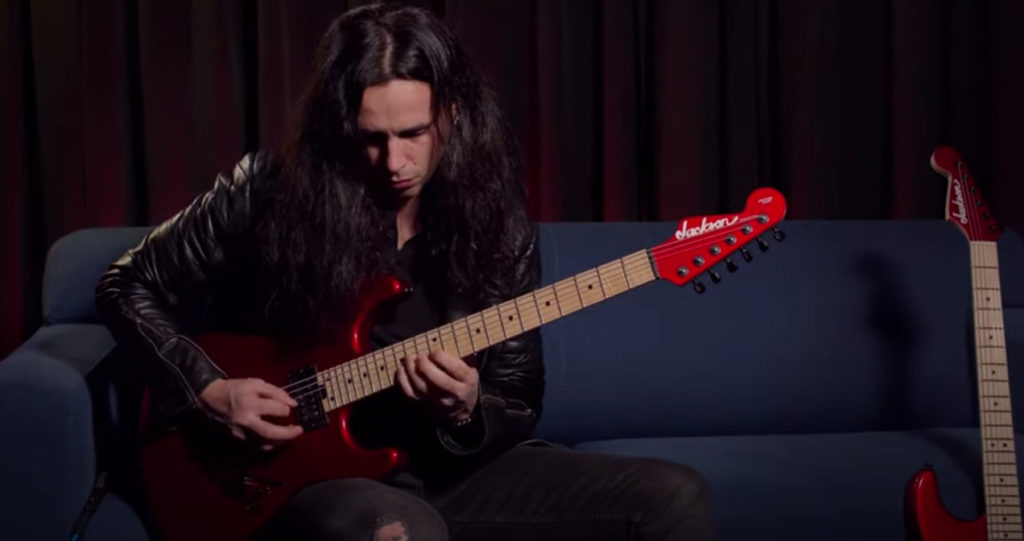 In an exclusive video for Jackson, axe ace Gus G. showed off his fiery new Jackson USA and Pro Series Signature San Dimas® models.
"It will probably come off as a surprise to most people because they've been used to seeing me play the Star shape for many, many years," said Gus G.
"What most people don't know is I grew up on a Strat. This is something I have always wanted to go back to and hold another Strat-style guitar. I came up with the idea and approached the guys at Jackson about making such a guitar, and they agreed to do the San Dimas shape for me."
Both USA and Pro Series models are loaded with Gus G.'s all-new Blackfire Titan humbucking pickups that erupt with bolstered midrange tones.
"A little while ago I decided to start my own pickup company," said Gus G. "I approached Jackson about it, and I said, 'Look, I have these two prototypes.' They were cool enough to let me do that!"
After several years as a Jackson artist and a collection of brazen signature guitars, Gus G. reflected on his visionary partnership with the brand.
"The guitars the Jackson team have sent me so far are really top notch," said Gus G. "There are a lot of creative minds in the company, so we work really well together when it comes time to design a guitar."
Watch Gus G. run through his new Candy Apple Red San Dimas models in the full video interview below. And, for those that still prefer Gus G's Star guitars, he's got a refreshed lineup of those too.