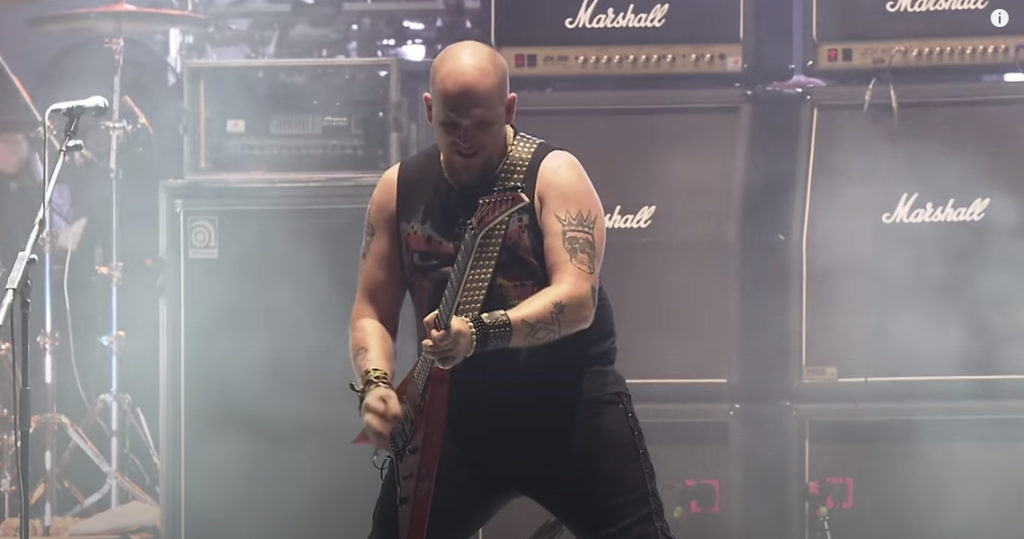 Twisted Sister singer Dee Snider returned with the bold music video for the title track off his latest solo album release, For The Love Of Metal Live.
"When [Hatebreed vocalist] Jamey Jasta told me his idea for this song, I thought it sounded crazy," said Snider in a statement. "But after we were done putting it together and recording 'For The Love Of Metal,' I knew we made a statement that not only needed to be made but would speak for the heavy metal community for years to come."
The video captured clips from Snider's fiery festival appearances around the world. Guitarist Charlie Bellmore riffed through the number on his Jackson Pro Series King V KV, while bassist Russell Pzutto provided the punchy low-end on his Jackson X Series Concert Bass CBXNTM IV.
For The Love Of Metal Live was released July 31 on Napalm Records. Grab your copy here, and follow Snider here for more music news and announcements.