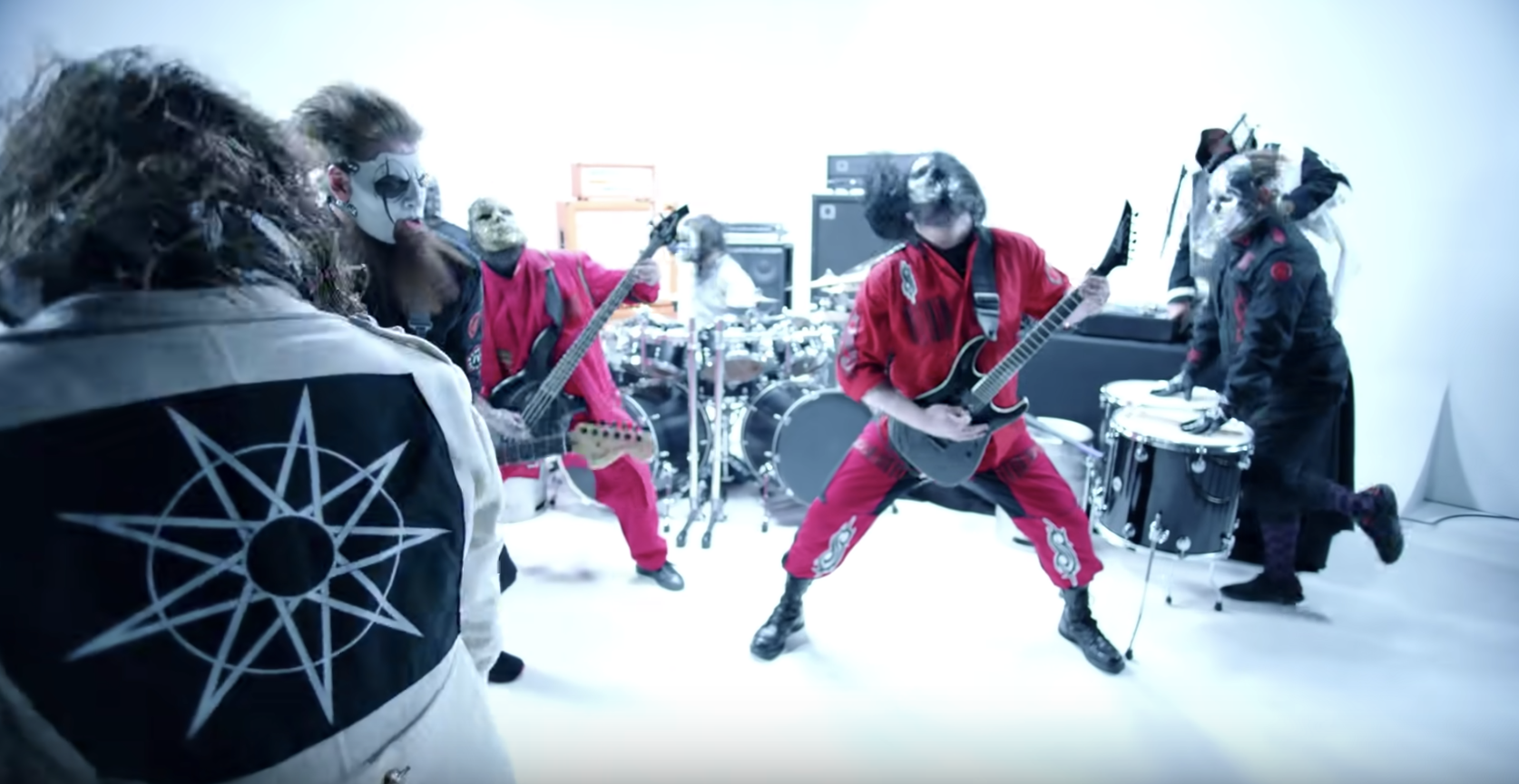 Slipknot recently released the trippy new music video for "Nero Forte," off critically acclaimed album We Are Not Your Kind.
Directed by Slipknot percussionist Shawn "Clown" Crahan, the video features the costumed band in their signature live jumpsuits and masks performing the song in a small room.
Armed with his signature Jackson Soloist, Mick Thomson deliveres pummeling riffs alongside fellow guitarist Jim Root in a room saturated with neon lights for a psychedelic aesthetic.
Give this wild video a watch below.
Slipknot recently announced a European leg of Knotfest Roadshow for 2020, which kicks off in January in Dublin, Ireland. Most shows are already sold out, so snag tickets while you still can here.