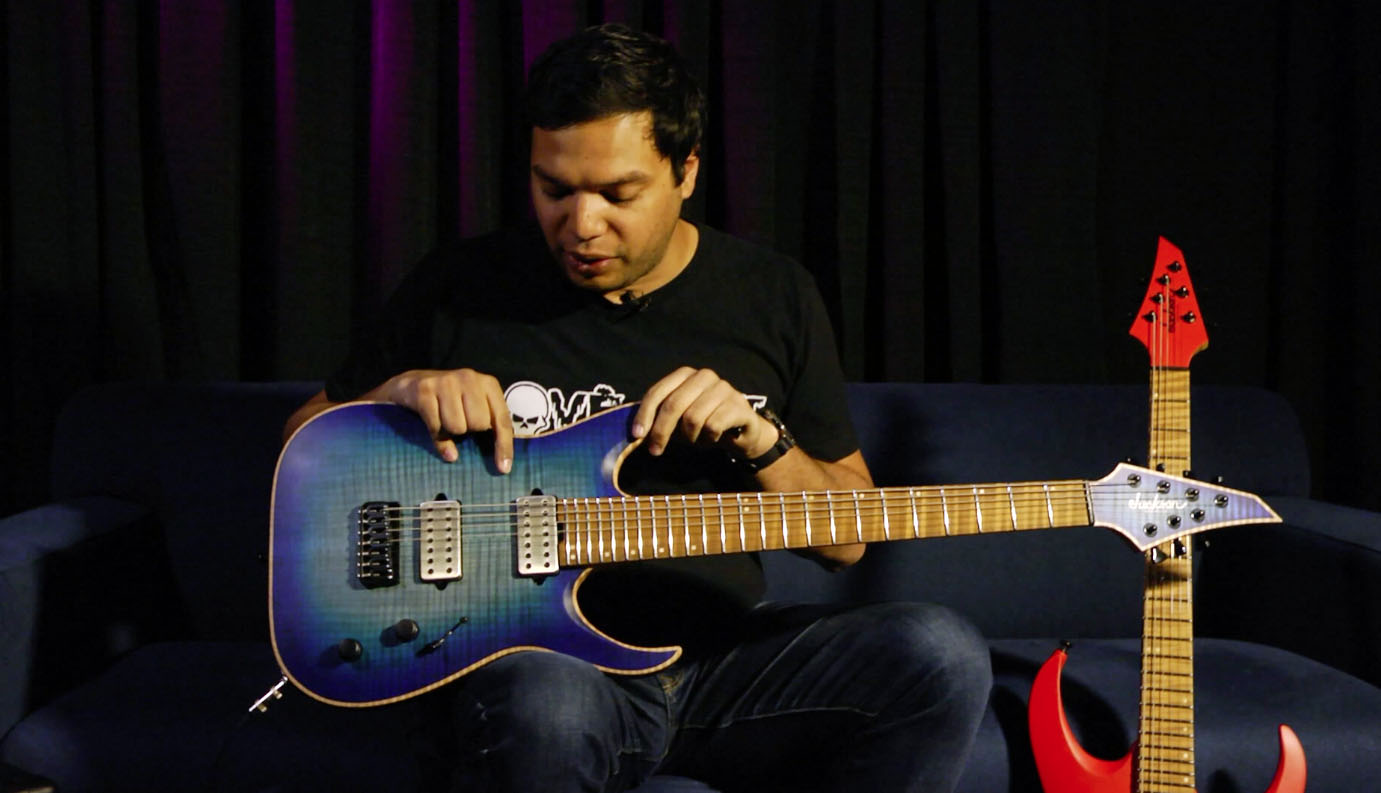 When Misha Mansoor launched his brand new Pro Series guitars back in 2017, they were loaded with such unbeatable value that it left the progressive Periphery frontman with a desire to also take his already-stellar USA models up a notch.
2018 thus ushered in a refresh of his USA-made signature Juggernauts with upgraded premium features such as a cooked basswood (USA HT6/ USA HT7) or cooked mahogany (USA HT6FM/USA HT7FM) body, caramelized flame maple fingerboards and stunning new finishes.
Mansoor gives a full rundown of the latest specs in the exclusive Jackson video below, including how he mixed things up on the HT6/HT7 models with his all-new Bare Knuckle Ragnarok humbucking pickups with laster etched carbon fiber covers.
"They are very aggressive," Mansoor says of the pickups. "This is just such a spanky, in-your-face guitar. I really think these pickups suit this whole spec very well."
For the flame maple tops, Mansoor stuck with his tried and true Bare Knuckle Juggernaut pickups.
"I just felt like it really suited the rich sound of the mahogany so these guitars actually do sound pretty different and I would see myself probably using one or the other for different songs or event different sections of a song when we are recording," he explains. "One would probably be better suited to the more aggressive sections and the other one for the fuller, purring, richer sections."
Get more insight into his designs with the video below!