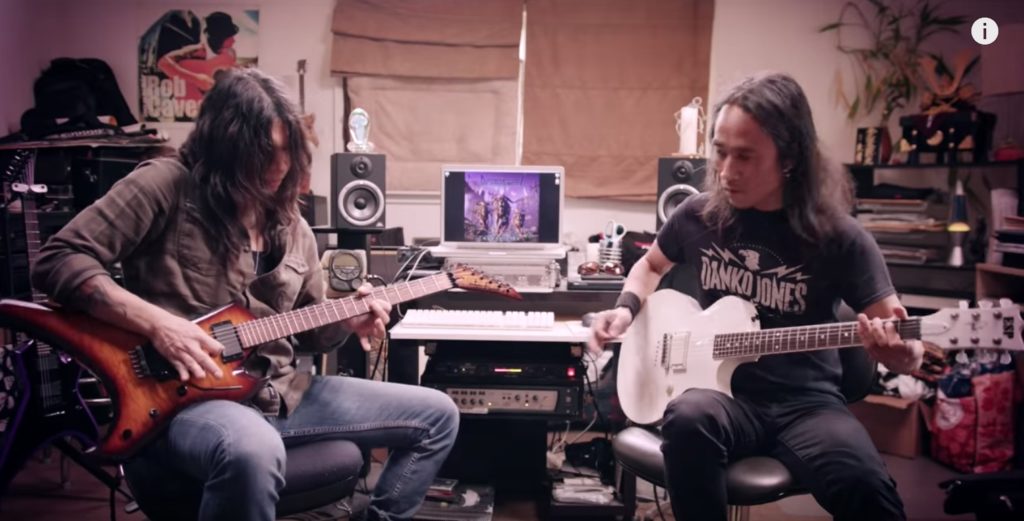 In anticipation of their upcoming ninth studio album Humanicide, thrash metal outfit Death Angel released two new video packages, including an interview on the writing process behind their latest work as well as a playthrough of the album's title track by guitarists Rob Cavestany and Ted Aguilar.
"Little bits and pieces [of songs] are floating around here and there — the rhythm in the intro to 'Humanicide' actually was on a thing I recorded on the Slayer tour two years ago," explained Cavestany on his creative approach.
In the playthrough, Cavestany showed off his brisk lead guitar riffing and wild trem skills on his custom Jackson "Dragon" model while Aguilar kept the rhythm nice and tight.
Humanicide will be released May 31 via Nuclear Blast Records. Enjoy the interview and playthrough below, and be sure to catch Death Angel on tour here.