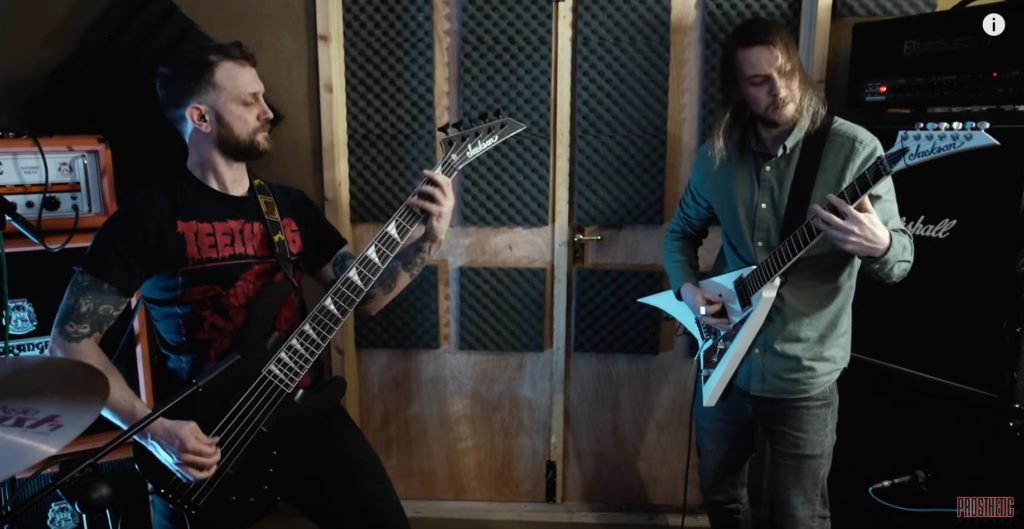 Welish heavy metallers Venom Prison have dropped a new video featuring their blistering performance of four tracks from sophomore album Samsara.
Kicking off the live session at Vagrant Studios with "Uterine Industrialisation," Larissa Stupar gives a throttling vocal performance while bassist Mike Jefferies holds down the low-end on a Jackson X Series Signature David Ellefson Concert™ Bass CBX V. Armed with a Jackson Pro Series Signature Phil Demmel Demmelition King V, Ash Gray swaps riffing duties with fellow guitarist Ben Thomas.
Thomas showed off his tapping skills on his Jackson Pro Series Rhoads RR in "Matriphagy" and "Asura's Realm", while Gray delivered brazen rhythm work on "Implementing the Metaphysics of Morals."
Samsara was released March 15 on Prosthetic Records. Give this insane performance a listen below, and catch Venom Prison on tour here.