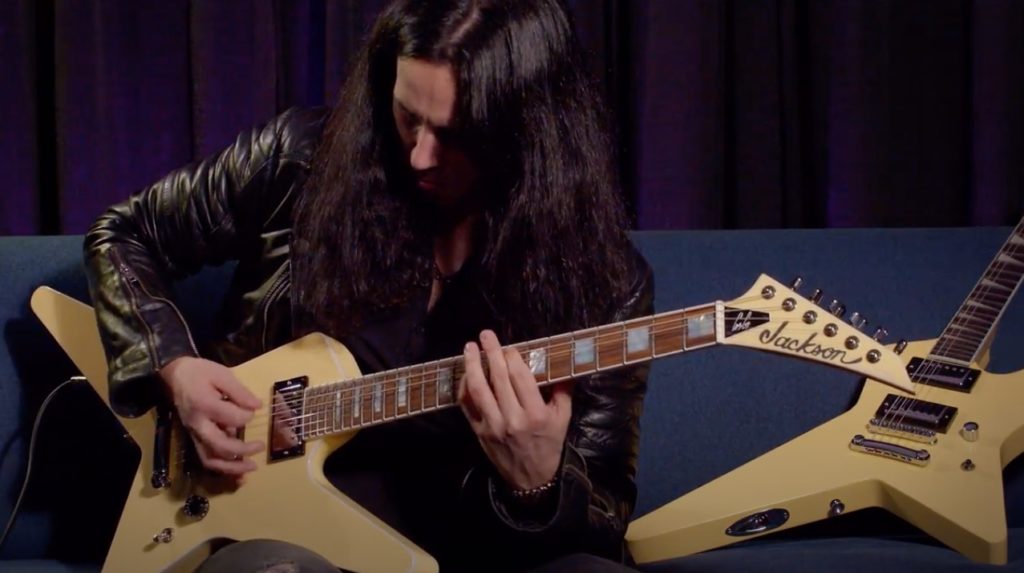 Firewind guitarist Gus G. sat down with the Jackson crew for an exclusive look at his collection of brand-new Jackson signature Star models, including USA, Pro and JS Series options.
"I wanted them to be tailor-made to my needs as a player for my sound and style," said Gus G.. "I'm primarily a heavy metal guitar player, so there are certain things and specs I like."
Gus G.'s Jackson USA Signature Star and Pro Series Signature Star are loaded with his newly designed Blackfire Proteus active humbucking pickups, which are voiced for blistering, gain-centric performances.
"They are high-output, high gain pickups," said Gus G. "It is perfect for heavy stuff but also really cool for more rock tones. They respond really well and have a lot of dynamics."
While Gus G.'s JS Series Star JS32T is the more budget-conscious option, this model doesn't skimp on aggressive tone. Dual Jackson high-output humbuckers erupt with searing attitude for any style of metal or hard rock.
"For me, it's very important we have affordable versions of these models," said Gus G. "It's important for me we make these available for everyone who wants to pick up one. Be it a beginner player or intermediate player, no matter the budget you have got. These guitars are really good for the money."
Watch Gus G. dish more on his new models in the video below.