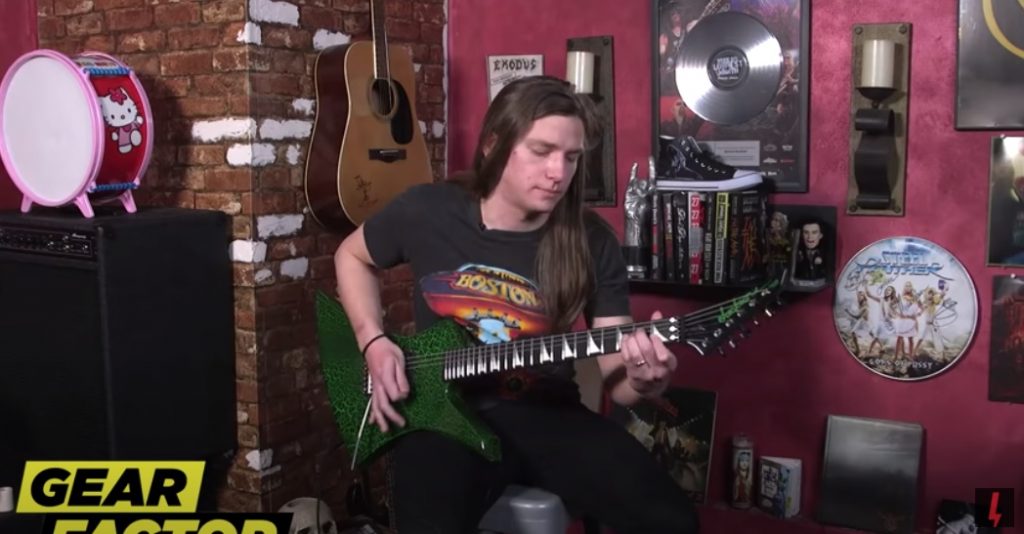 The Black Dahlia Murder's Brandon Ellis recently sat down with Loudwire for an episode of Gear Factor, in which the wickedly talented axeman discussed musical influences and broke down some of his favorite riffs.
"The band Van Halen made me want to pick up a guitar," said Ellis. "[Eddie] made me really want to be a lead guitar player. Everything he did was so cool to me; he was super inspirational. I think when I heard 'Eruption' for the first time, I was like, 'I can't believe you can make a guitar sound like that.'"
Ellis ran through a plethora of runs on his killer custom Jackson Kelly, including Van Halen's "Ain't Talkin' 'Bout Love," Deep Purple's "Smoke On The Water" and even German composer Carl Philipp Emanuel Bach's piece "Solfeggietto."
"From the first few riffs I learned, I was all about music theory," added Ellis. "I was always pushing onwards to find new things that were different. I was always trying to expand my knowledge of things and I guess that's what led me to heavy metal!"
Watch Ellis in the full episode of Gear Factor below and pick up The Black Dahlia Murder's latest release Verminous here.